Hi all,
I've been out of the VW game for a couple of years since blowing up the engine on my beetle "Ruby"
I've finally got some money together to get the engine rebuilt and some body work done.
This was Ruby on her last day on the road a couple of years ago: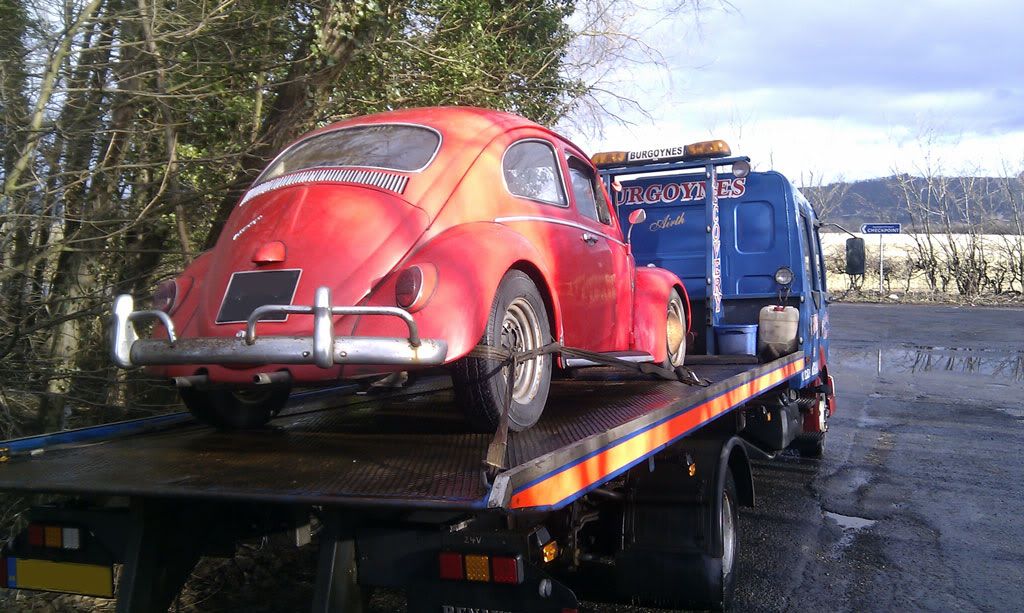 She has been sat on my drive for a little too long and the Scottish weather has taken its toll on her.
The shopping list so far:
Front apron
spare wheel well
Bottom of Drivers door inside and out
2 heater channels
Possible rear cross member
2 rear wings
possible rear apron ( was thinking about making this removable, not sure if anyone on here has done that on here?)
Work List:
Rebuild engine
Convert engine to FI and electronic ignition
Make her shiny again.
More picture to come as I start work.
Looks like I have a busy winter ahead!
Thanks
Mark