After many years of being sat in the driveway, to my shame not under cover, my ibiza cupra was feeling sorry for itself. Life had got in the way and getting time to do anything car related wasn't happening, but then lockdown came along…
I've been working throughout but it means that I have a little more chance to do half an hour here and there, so gave it a quick check over, fired a battery in it, and in the finest tradition of VAG machinery it started first time after having not turned a wheel in something like 8 years! Dash was lit up like a Christmas tree and beeping like crazy but ran fine and also moved under its own steam.
Moved it in the drive, cleaned it up to get all the moss and gunk off it and started stripping it bit by bit,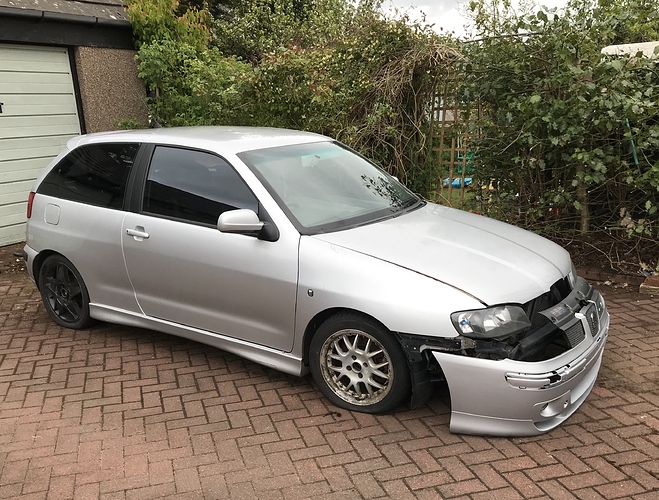 Planning to get this sorted out then onto either a mk1 golf or a mk2 golf, also horrendously neglected!